5 Things: I'm Watching on TV During Quarantine
Listen, quarantine has been rough. Every day feels like Groundhog Day. I go to my socially distant gym, work from my converted home office, cook dinner, watch some TV with my husband and pups, go to sleep, and then repeat… every single day. And while Hollywood has spent most of 2020 in shutdown mode, TV has managed to deliver some saving graces to this pandemic nightmare we're living in.
The Undoing
This thrill-seeking who-done-it is easily the best thing on TV right now. Nicole Kidman and Hugh Grant deliver major Emmy's vibes in this HBO Max drama that has more twists and turns than a winding mountain freeway. Every few minutes, it seems, your theory on the outcome shifts with another expertly delivered performance from the cast. Joe and I typically let a few episodes back up, so that we can binge in one sitting. This show though craves to be watched immediately. As its fourth episode ended this week, I am already anxious for next Sunday night.
Dexter
I get it. I am late to the party. About 7 years since its final episode aired on TV. But when I heard it was being rebooted for a ninth season at Showtime, I decided quarantine was the right time to catch up on the previous eight seasons. Michael C. Hall's Dexter as a serial-killing superhero (?) of sorts had me hooked. I flew through the 12-episode seasons with ease. Although I am unsure about the show's original conclusion, I am fully prepared for the 2021 reboot. If you're like me and want to catch up before next year, you can catch the series on Netflix now.
Real Housewives of Salt Lake City
AHHH! I am reborn with the arrival of the latest series in the Real Housewives franchise. When I first found out that the Housewives crew had landed in Salt Lake City for the newest addition to its lineup, I was nervous. "How can SLC bring the heat?" I thought to myself. But they have delivered an iconic cast with epic backstories and what appear to be real connections to one another. The premiere episode introduced us to a housewife who married her step-grandfather (yes, you read that correctly), another who left the Morman church after an illicit affair with her then-married boss, and Bravo TV has a new queen in the LGBTQ+ loving Morman housewife Heather Gay. I am eagerly awaiting the show's second episode and a full season of drama, laughter, and GIFable moments.
The Weakest Link
The reboot of this 2000's TV game show was just what the Covid doctor ordered. Jane Lynch is the perfect host to bring the game show that doesn't require you to be a genius to participate back to life. Basically mimicking her memorable Glee character, Sue Sylvester, Lynch delivers snarky one-liners and shade as effortlessly as any of the best queens on Ru Paul's Drag Race.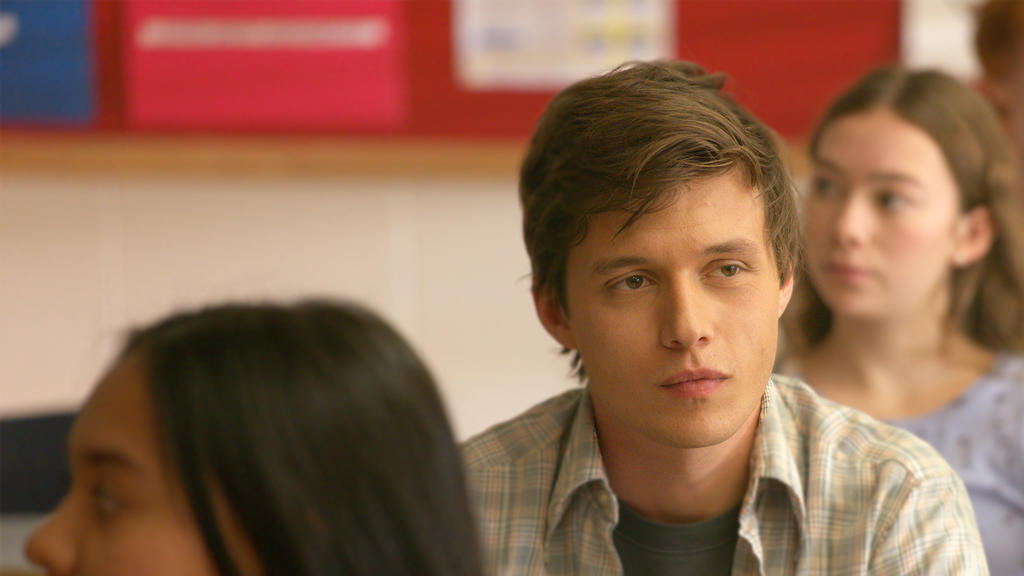 A Teacher
Kate Mara and Love, Simon star Nick Robinson take a forbidden affair between a teacher and her student to FX's new Hulu-hosted miniseries. Perhaps almost a case-study of how abuse can manipulate itself into reality, this series has some disturbing content to get through at times especially when thinking about the two lead characters outside of a Hollywood romance. In the first few episodes that are currently available, the predatory nature of Mara's character is subtle. As the series progresses, I'm intrigued to see how A Teacher shifts from the normalcy of the lead's feelings for one another that it initially introduced to focus on the unsettling reality of a teacher abusing a young student in her care. A story that feels relevant today.
What are you watching in quarantine? I need more suggestions, so let me know in the comments below.