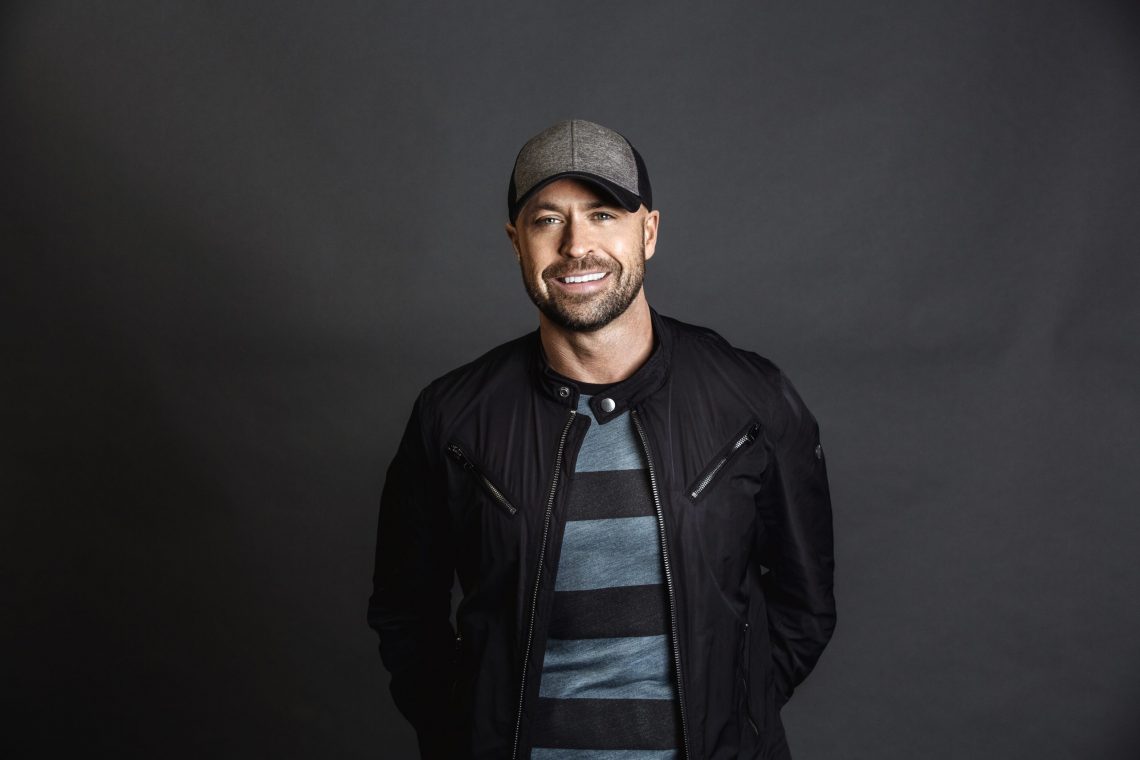 Nashville Notables: CMT's Cody Alan
It wouldn't be Music City without the city's rich history in country music. And there'd be a lot less of it if not for CMT's Cody Alan, delivering the week's best country music and videos on his radio show, weekly video countdown series and other online platforms.
A long time host on CMT and a staple in the country music genre for years, Alan shocked fans when he came out publicly early last year in People magazine. It was a monumental  step for a high profile face in country's conservative music scene to talk about being openly gay. A step he doesn't regret taking.
I got a chance to chat with Cody, talking about everything from living openly, planning a wedding and the genre in which he's the voice.
The Interview: CMT's Cody Alan
Chris Vetrano: You play double duty hosting both radio and television shows for CMT. Which do you prefer and why?
Cody Alan: I love both for different reasons. Radio allows for more spontaneity and immediacy.  TV is an adrenaline rush though!  The cool part of TV is the visual you can create.  I recently went zip lining with an artist in the Mexican jungle, which was amazing on TV, but wouldn't translate on radio.
Chris: Who's been your favorite guest to interview in the long list of folks that have stopped by to chat with you? Why?
Cody: Yes, it's a very long list. I'd say Keith Urban, Dolly Parton and Luke Bryan all rank close to the top. Each uniquely knows who they are and connect on air in a very authentic way. There's no second-guessing for any of them in a conversation, which makes for very real interview moments.
Chris: You came out in People magazine last year. Did you ever fear being open could impact your career negatively?
Cody: Absolutely.  Particularly in the country music industry.  Look, there's just not a lot of us, so you risk being too different. But I decided it was better to be honest and genuine with the industry and the fans. By the way, it's been all very positive. You might be amazed at how kind and accepting the response has been.
Chris: Why did you ultimately decide to come out when you did?
Cody: It was an evolution for me, unraveling over many years with lots of soul-searching.  I decided to share my journey in hopes of living an honest, open, authentic life, while hopefully helping others in the process.
Chris: For anyone struggling with the decision to come out, what advice would you give them based on your experience?
Cody: Well everyone's journey is different.  I had to come to peace with myself, and then I started sharing with those closest to me.  Having caring people you can talk to and help you is important.  For some people it's easy, for others it can seem insurmountable.  I'd say, listen to your intuition to guide you, and take small steps to understand where you should go.
Chris: How has your life –personally or professionally– changed since you came out a year ago?
Cody: Honestly, I'm still the same guy on radio and TV.  Nothing has changed professionally, but people who watch me or listen just know a little more about me now.  I certainly share more of my personal life now, which has created a much more bonded relationship with my audiences.  On social media @cmtcody I feel a lot more free to post pics of my life, which has been nice.
Chris: If you could change one thing about the music industry or Nashville's music scene specifically, what would it be and why?
Cody: I'd love to see more hosts, outlets, radio stations, streaming services, etc. take chances on playing new artists.  Music discovery is a hobby of mine, as I love finding new songs and artists that I get excited about. Less safeness and more diversified sharing of our musical passion would be great. That's one of the reasons I dig CMT because we're firmly committed to finding new music and sharing it on our platforms.
Chris: You're based in Nashville, which is rapidly growing and bringing tons of tourists to Music City. For those who might be visiting the city soon, what are some of your favorite hot spots?
Cody: 5th and Taylor is my favorite restaurant.  The best margaritas are at Bar Taco in 12 South.  And you've got to experience Hattie B's hot chicken at least once!  Broadway is great for live music, Green Hills area is awesome for shopping and finally Play is an awesome gay club.
Chris: Nashville tends to be a misunderstood city. What's the biggest misconception about Nashville in your opinion?
Cody: That it's all hayseed and hee haw!  By the way, we have both, and there's nothing shameful about it!  But also, not to sound like the bureau of tourism, we're a diverse, vibrant city with a lot to offer.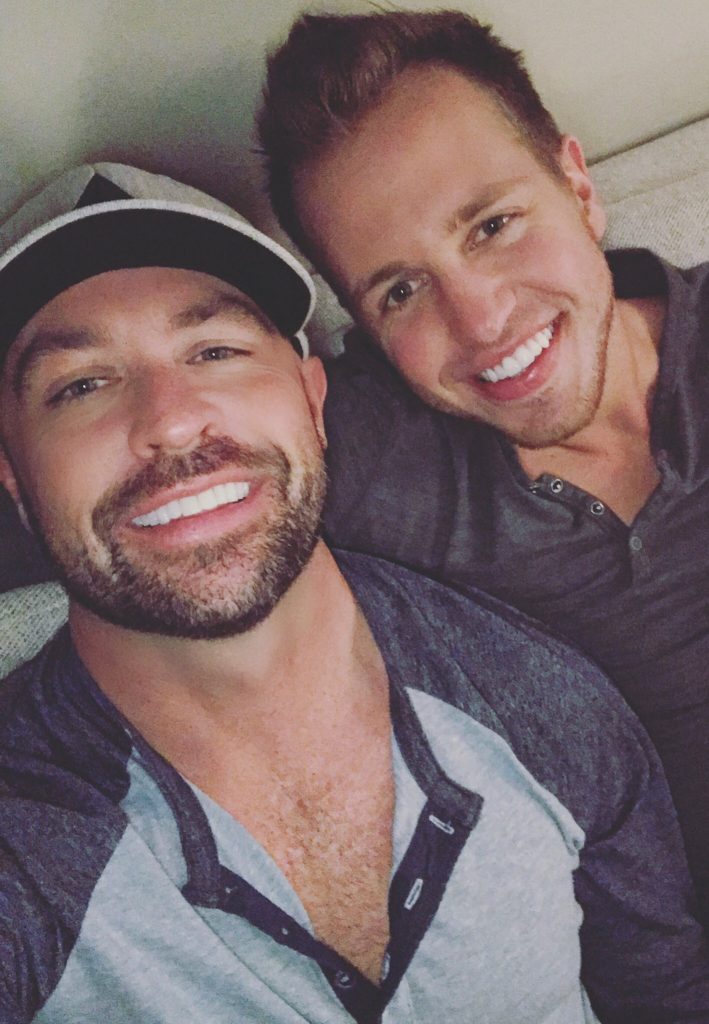 Chris: Absolutely! Switching gears a bit. You got engaged to your boyfriend Trea Smith in September. What can you tell us about your big day and how do you think life will change once married?
Cody: We're working on the big day.  Honestly, we're very simple guys, so don't expect anything lavish. And we're ballin' on a budget!  We'll likely keep it low key, sweet and simple.  I'm not sure what will change except for His and His bathroom sinks. 😉
Chris: Also planning a wedding for 2018 to my partner of many years, I know wedding planning can be stressful. How do you and Trea deal with the pressure of making decisions for the big day?
Cody: Oh wow! Congrats! I think it's important that your big day be about you and your partner. Forget the expectations and demands of everyone else. Just forget them! Move to the rhythm of your own hearts and feelings. And be sure your wedding tells your story in a way that is uniquely yours. Also, drink whiskey. It helps everything be less stressful!
Chris: Ha! Noted. What can your followers, fans and friends expect next from you? Any exciting projects or milestones coming your way in the new year?
Cody: My podcast is booming. It's called Cody Cast on iTunes or CMTcody.com, if you want to check it out.
---
For more from Cody Alan visit CMTcody.com and check back soon for more notable Nashville figures here on 'Listen! It's Vetrano.' Share your favorite Nashvillians in the comments below and see them featured here soon.