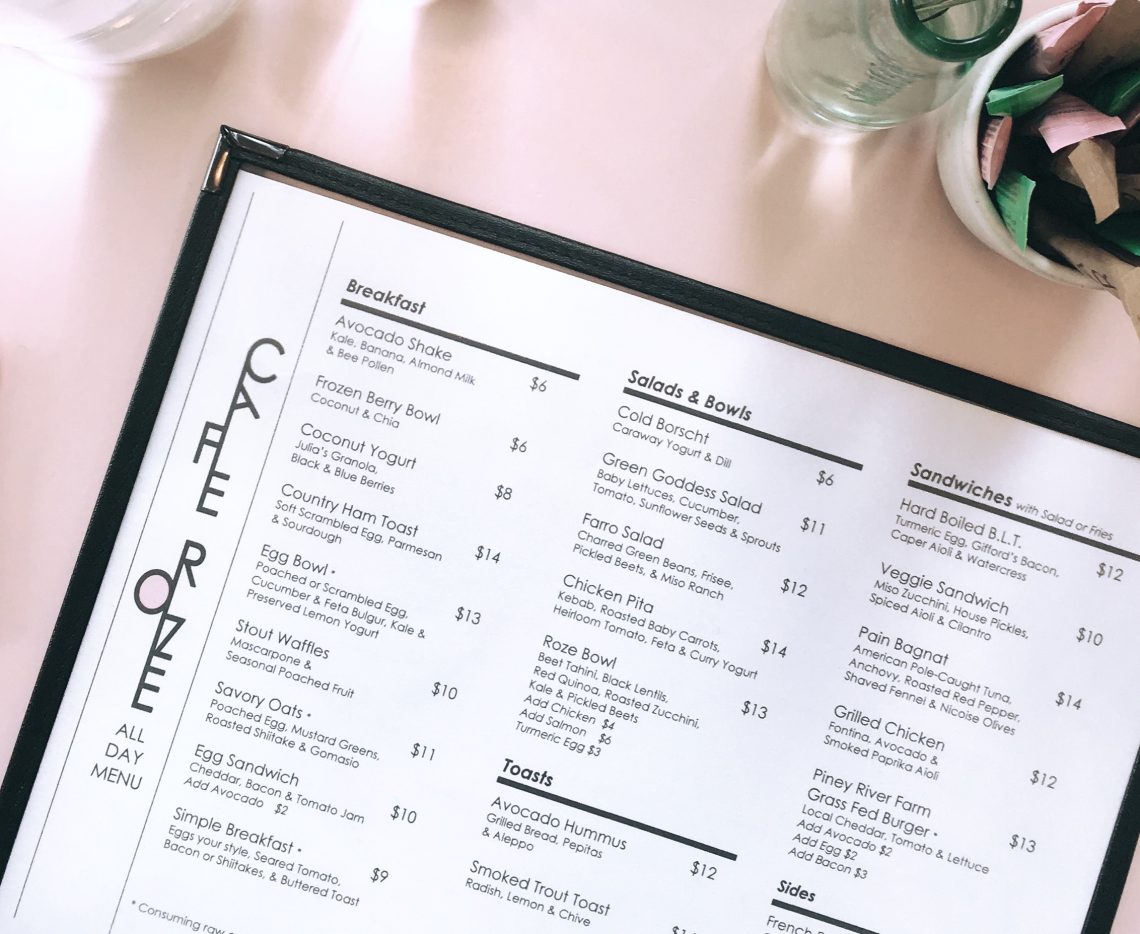 When Bar Luca closed in my East Nashville neighborhood, I was devastated. Mostly because the lighting was perfection for photos, but the rosé on tap didn't hurt either. Then Café Roze opened their doors just blocks from my new home. Hidden deep on East Nashville's Porter Road, Café Roze looked like it was the answer to my Bar Luca void. Score!
Our first trip to Café Roze (pronounced like the flower, not the wine) was forgettable. The bitchy queen that greeted us at the door was unfriendly and his explanation of the wait times sent us packing up the street. I persevered though, unable to give up on the quaint new hot spot. We gave it another chance and made it in for brunch on a recent Saturday morning. The aforementioned greeter was not working behind the bar, so we were properly greeted with a smile. We waited a few understandable minutes for a table to open up in the small restaurant. Once seated, we were delighted by the variety of rosé options and delicious brunch cocktails. The food offerings from their 'All Day Menu' all looked delicious as well. And the lighting? Perfection!
We opted for a couple of perfectly proportioned mimosas, the egg sandwich with avocado and the grilled chicken sandwich with fries (because YOLO). Everything was perfectly cooked and delivered exactly what we were hoping for in this neighborhood gem. Newly opened for dinner and late night (until midnight), I'm already looking into a permanent residence at their bar because this is likely a new staple in the V for Vetrano rotation.
Café Roze
This slideshow requires JavaScript.
Have you been to Café Roze? Share your thoughts, reviews and experience in the comments below and check back for more restaurant reviews on Listen! It's Vetrano.