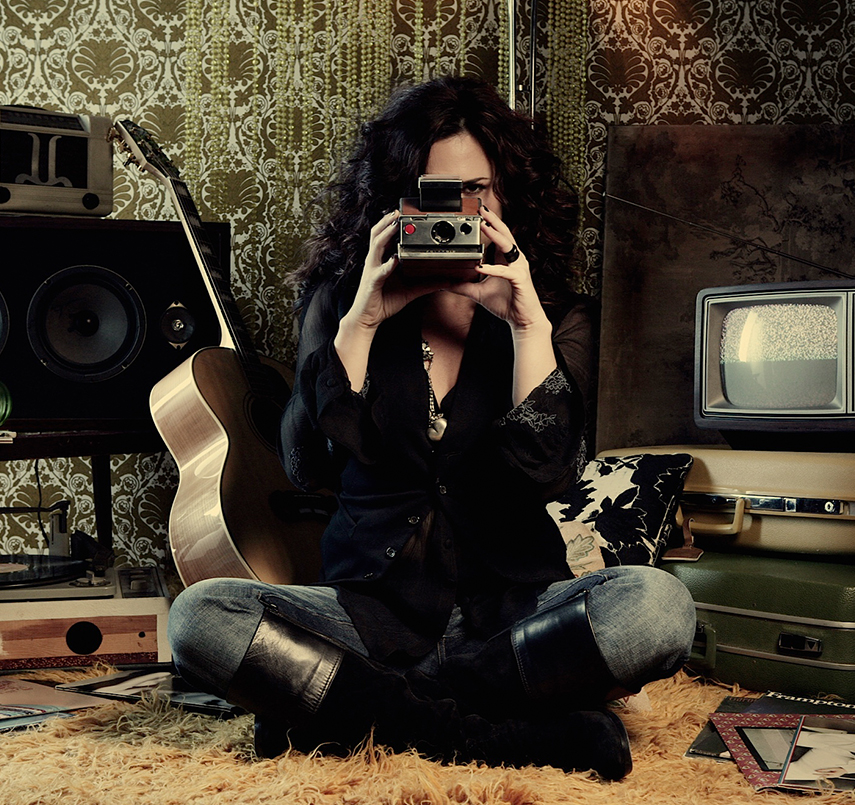 We all love to know what inspires our favorite stars and we want to know what – or who– is behind our favorite lyrics. But why is every interview so damn serious all the time? 'Take 5' is a regular feature on Listen! It's Vetrano that gives readers insight into some of the lighter things in your favorite stars' lives. And next up in the 'Take 5' hot seat, Nashville's resident bad ass and super vocalist Shelly Fairchild.
In an interview with Fairchild earlier in the month, we talked about her return to music with the PledgeMusic campaign she launched online (see: Shelly Fairchild Pledges Return to Music here). In no time at all, the campaign is 100 percent funded and she's now increasing her ask to include even more new songs, music videos and a tour. Continue to give by buying the record here: pledgemusic.com/shellyfairchild, but first "take 5" with Shelly below.
---
1. What is your go-to karaoke song?
"Killing Me Softly" or "You Don't Lie Here Anymore," that's so dumb, I know! [Hahaha]
2. If you were cast as a Real Housewife, what would your opening tagline be?
I have ZERO idea what this even means… ask me about the Kardashians or Scandal, however and O know A LOT about those people!
3. Who would win in an epic pop music battle: Britney Spears or Miley Cyrus?
Miley…ALL DAY LONG. I mean, I love me some Britney Spears….but…
4. What is your favorite city to visit and where is your favorite place to go when visiting?
NYC! And F.A.O Shwartz, of course! I probably really would say Catbird in Williamsburg. It's a jewelry store and I love it. Or Nobu, because that's just delicious.
5. What is your guiltiest pleasure?
Shishito peppers – OMG — and cheese dip! It's so bad for your, but oh SO good!  
---
Read my full interview with Shelly Fairchild here and buy her upcoming third record on PledgeMusic here. Want to ask your favorite stars 'Take 5' questions? Tweet me your questions at @CMVetrano with hashtag #ListenItsVetrano and they just might appear in an upcoming post.